NURSE V.
AGE:
28 Years Old

HEIGHT:
169 cm



RACE:


Ataxian

OCCUPATION:
Practitioner Nurse

LOCATION:
Old Downtown, Ataxia
︎

Nurse V was born and raised in Ataxia. She came from a poor family which makes her appreciate the hard life. Nurse V worked her whole life to get to where she is today. She is the first daughter in her family, and she has 2 younger sister and a mother. Their father was an abusive father who beat them up every day when they were growing up but was shot by the Robocops one day for drug trafficking.

Nurse V worked, provided for her family and put herself through nursing school. She was rejected when she applied to work in a hospital in Empyrean because she "isn't from Empyrean". Feeling discourage, she met Doctor Allen who appreciated nurse V's passion and courage, the two started working together in a clinic in Ataxia.


︎
/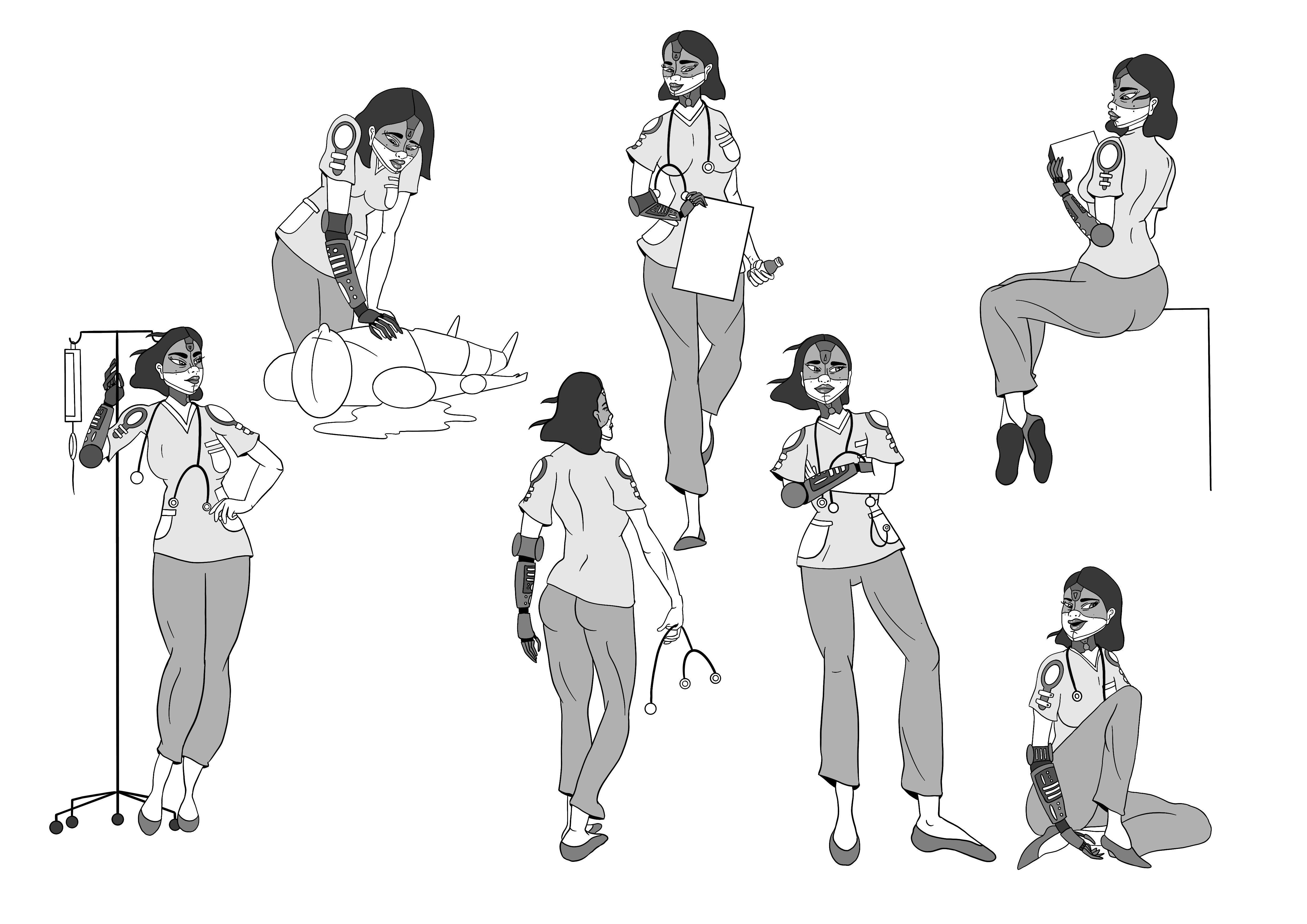 "AN OUTSIDER BY BIRTH"


Nurse V knows what it's like to have a tough life, so as a nurse, she is a very caring nurse and is always helping others. Her relationship with Doctor Allen proves that people from 2 complete opposite lives can work together and make a difference. Her character hopes to inspire change of heart in the people of Empyrean to respect the people of Ataxia for their contribution to the city, even if it's minor.












︎PREVIOUS
NEXT︎